Read Our

Latest News
British Council's International School Award
Fairlawn Primary have been awarded an International School Award, Foundation Certificate from the British Council. This is a great achievement and one to be proud of.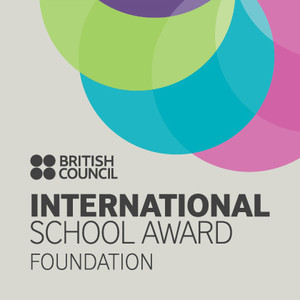 The International School Award is globally recognised and provides a supportive and motivational framework to guide a school's international learning activities - helping increase recognition for the ongoing international work a school completes.
Staff are delighted by this achievement saying it is down to the combined hard work of academy staff and parents, in their continued efforts to promote the International Dimension across the school.

The academy remains motivated by the desire to ensure that Fairlawn children grow up to be responsible and respectful global citizens, with the academy encouraging to lay the foundations, for this to become a reality.
---
About the Award
The British Council's International School Award celebrates a school's international work. This is a globally recognised accreditation and helps a school enrich their learning and improve their teaching. It does this through providing guidance in the school's international learning activities, by the means of introducing international education into the curriculum as well as embedding it within a school's culture.
Why international education?
International education enriches teaching and learning. It introduces educators to new practices and perspectives, furthering their professional development and raising teaching standards.
It gives young people a window into different cultures and countries, helping them develop as responsible global citizens and preparing them for life and work in a global society.
For further information about the International School Award please visit the British Council website.