Modern Foreign Languages
¡Hola!
At Fairlawn School we value and celebrate language-learning and the rich variety of experiences, opportunities and life-long skills it provides learners. We recognise that learning about languages and cultures fosters curiosity in our learners and engages a deeper understanding of the world in all its diversity. We celebrate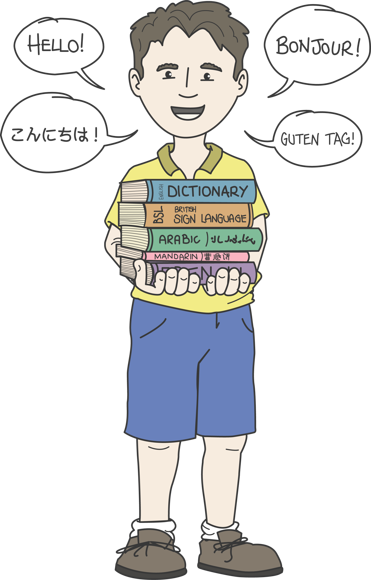 the many languages of our pupils, families, staff and wider community and we welcome opportunities to share our knowledge and experiences together in school and beyond.
At Fairlawn School Spanish is taught in weekly timetabled sessions to all year groups from Early Years by a specialist languages teacher.
We are proud that our learning journey in Spanish begins with our youngest learners in Early Years.
In Early Years and in Key Stage 1 our pupils learn and practise a range of Spanish vocabulary from different contexts through song, art, poems, stories and games. We start to build our listening, speaking and reading skills. At Key Stage 2 our learners become more creative and independent in their language learning and use. They develop their grammatical awareness of Spanish and their reading and writing skills.
We love to celebrate languages and learning about the world throughout the year.
In September we celebrate a whole-school Languages Day where we share our knowledge and experiences of languages from around the world.
In October we celebrate Hispanic Heritage Month as well as our Hispanic Day where we dress up, enjoy a delicious Hispanic lunch at school and learn about global Spanish with fun activities in every year group and a special assembly.
We all look forward to our whole-school picnic at the end of the year where we are treated to tastes from around the world and the children enjoy performing global dance and song.