Geography
As a geographer at Fairlawn, our enquiry-based curriculu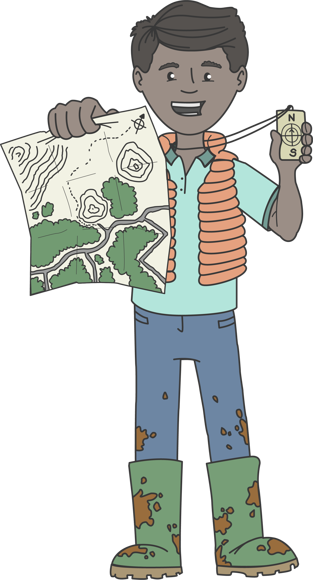 m is designed so that we equip our children with lifelong skills and geographical knowledge. These skills will help children to understand and be curious about their world and people around them through physical and human geography.
Through our curriculum, we provide children with the opportunity to develop an understanding of where cities, countries, continents and the world's oceans are. They will use map skills to find out where different features are located, make comparisons between countries and landscapes and learn how to collect, organise and analyse data.
Many of our enquiry questions provide children with rich and varied geographical experiences from creating time lapse photography watching seasonal changes to using compasses and digital computing skills to map out to work out where water comes from or locate areas of volcanic activity.
We want our children to ask questions about, explore and appreciate places and cultures and now, more than ever, make the choice to care for the planet.
In Early Years, our geographers will learn to about the similarities and differences in relation to places, objects, materials and living things. The children will talk about the features of their own immediate environment and how environments might vary from one another. They will use a variety of physical resources to engage in open ended activities based on their own interests. The high-quality provision that underpins our Early Years setting allows great opportunity for the children to develop their knowledge and understanding of the World around them.
Every year group will have the opportunity to enjoy and experience learning out on the field including 'Forest school' trips for EYFS and KS1 children and local surveys around Montpelier and the surrounding areas. We believe that the children should participate in hands-on, cross curricular lessons to ensure they regularly experience what it is like to be geographer and to get excited about their learning using physical resources.
Our intention is for all of our geographers to leave our school having gained and developed strong geographical knowledge and a variety of skills that they can use throughout the rest of their lives.