Art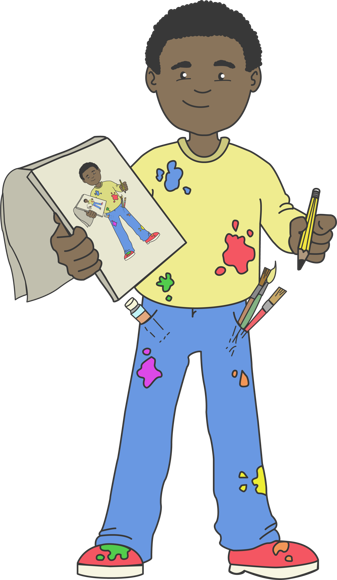 As an artist at Fairlawn, our enquiry-based curriculum is designed so that the arts are woven throughout the children's learning.
Through our curriculum, we provide children with the opportunity to produce creative work whilst exploring their identities, the community in which they live, the history and culture of their local area and the artwork of iconic artists both past and present. We admire and are influenced by local artists, who come and give talks about projects they are currently working on or have previously worked on and advise us on ways which we can become part of the community. It is a great opportunity for the children to see an exciting variety of art on our doorstep.
Many of our enquiry questions provide children with rich and varied art experiences from designing and making hats to producing and exhibiting their own sculptures, paintings and photography.
In Early Years, our artists will learn to safely use and explore a variety of materials, tools and techniques. The children will experiment with colour mixing and will learn to select colour for a purpose. They will use a variety of media, tools, textures and materials to engage in open ended activities based on their own interests. The high quality provision that underpins our Early Years setting allows great opportunity for the children to develop and set free their inner artist.
Our intention is for all of our artists to leave our school having explored and developed a wide range of artistic styles and techniques becoming proficient in drawing, painting, and sculpture as well as other art, craft and design skills. Art reflects cultural values, beliefs and identity and helps to preserve the many different communities that make up our world.