PE & Games
As an athlete at Fairlawn our Physical Education curriculum inspires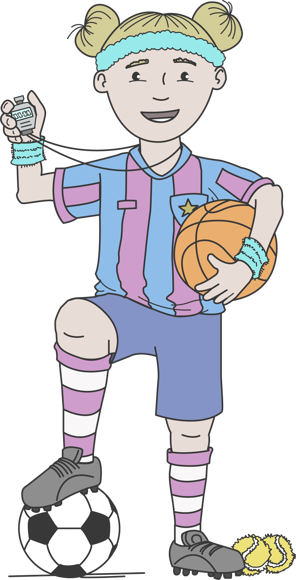 children to succeed and excel at competitive sport and other physically demanding activities. We provide opportunities for children to develop their health and fitness, a confident and caring character and learn values such as fairness and respect.
Children take part in weekly lessons involving dance, gymnastics, athletics, games and bat and ball skills. Lessons are led and supported by specialist sports coaches from Premier Education. The programme incorporates a variety of sports to ensure all children develop the confidence, tolerance and the appreciation of their own and others' strengths and weaknesses.
We provide opportunities for all children to engage in extra-curricular activities before, during and after school, in addition to competitive sporting events with other schools. This is an inclusive approach which endeavours to encourage not only physical development but also well-being for all pupils.
In addition to this, Key Stage 2 children will attend swimming lessons so that they are able to swim competently, using a range of strokes and perform safe self-rescue by the end of year 6.
Throughout the school day active times are encouraged with playground resources provided for break times, weekly whole school 'Wake up, shake up' sessions, Go Noodle and Cosmic Kids Yoga.
Our Learning Outcomes:
Competent learner:
Move confidently and creatively with control and coordination in large and small movements
Perform basic fundamentals of movement (ABC's) with control and confidence
Practice a range of movements with control demonstrating balance & coordination
Safely negotiate space both indoors and outdoors

Active & healthy learner:
Understand and explain the importance of good health, physical exercise and healthy food
Understand and explain which activities are good for our health
Reflective learner:
Describe, explain and comment on their own and others' actions and feelings
Listen, respond to set tasks and sounds following expectations and rules
Engaged learner:
Communicate, select, prepare and handle appropriate resources effectively
Cooperate and work in small teams
Dress and undress for PE promptly with minimum help
Listen to others and follow instructions