Curriculum Overview

At Fairlawn Primary School, we understand the importance of ensuring the holistic development of our learners as well as their academic success. Our school values of Curiosity, Resilience, Responsibility and Respect underpin everything we do. We strive to provide an engaging curriculum and the support and care our pupils need to thrive and reach their full potential. We believe that we have a responsibility to prepare our learners to become educated, global citizens, to provide them with the very best opportunities and experiences to experience awe and wonder in the world around them and to understand the importance of communities and communication. As such, we go beyond the National Curriculum requirements to improve the cultural capital of the children in our school.
Our curriculum is broad and balanced, and we believe that all children can be successful in all areas by ensuring equity for all. We believe that STEAM subjects are integral to future careers for our learners and will equip them with the skills necessary to problem solve, which is why we maximise opportunities for learning in these areas. Our children do not learn through discrete subjects or lessons but rather work as states of being e.g. being an artist, a historian, an athlete, a linguist etc. Our curriculum is underpinned by the 'Curious-city' framework, which was developed by 'Lighting Up Learning' and is a local based, enquiry led approach to learning. We seek to link learning to the rich heritage and cultural opportunities available in Bristol and, wherever possible, links are made to our local area and community. We champion inspirational figures from diverse backgrounds and celebrate their achievements around our school.
As our curriculum is enquiry led, the children are given questions to answer which provide lines of enquiry to follow. For example, the learners may be asked 'What is my hat made of?' and this may require them to work as Scientists to use and understand the properties of different materials.
As Artists, they will design their own hat and work as Engineers to understand the different purposes of a variety of hats. The work across each enquiry culminates in a final challenge in which they answer the question by showcasing all their knowledge and skills. In the example above, the learners design and create their own hat with a clearly identified purpose before showing these on a 'hatwalk'.
We regularly review the curriculum to consider local events, different cohorts of learners and the changes in our community. An enquiry question or challenge may be adapted with each new academic year in order to respond to the needs of our pupils, school and wider community. Our curriculum stays current and purposeful for our learners and ensures that they are given opportunities to develop a passion for learning and to meet their potential across all areas of the curriculum.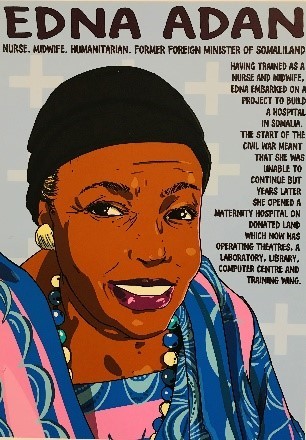 Curriculum, Subjects & Assessment